the M-factor

published by

McKay/Moore Construction Cost Control Consultants (WBE*)
*
As of January 1998, McKay/Moore Consultants is certified as a Women's Business Enterprise (WBE) for the State program and as a Disadvantaged Business Enterprise (DBE) for the Federal program by the Office of Minority and Women's Business Enterprises.
Feature Article:
by Pat Moore
Estimating Mechanical Systems
Potential Pitfalls
Even projects with a well-coordinated M&E design can get into financial difficulty if not well managed during the construction stage. Many mainstream estimators or quantity surveyors have only superficial knowledge or experience about mechanical systems and the estimating challenges they pose.
It is vital to secure adequate documentation to control costs during construction. Even when all the appropriate information has been obtained, if the estimator or quantity surveyor lacks the technical knowledge and experience to evaluate the documents produced by the mechanical contractor, he may be unaware of issues with a serious impact on costs that would be obvious to an estimator who specializes in mechanical systems. Lack of in-depth understanding of mechanical estimating may also lead to over-reliance or advice and opinion from the contractor and consulting engineer, and thus a considerably less independent and unbiased estimate of construction costs.
It can also leave the client footing the bill for inflated loss and expense and change orders. It does not follow that M&E contractors are profiteering. The contractor's estimator, under pressure to return a profit, may be faced with a defective bid resulting from the client's inappropriate procurement methods or the contractor's ignorance of his obligations at bidding. This, when coupled with inadequate planning or poor site record-keeping during the contract period, may also lead him to make misguided claims against the client in order to achieve acceptable margins.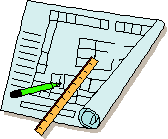 Practical Solutions
Many of these problems could be avoided with the use of professional estimators or quantity surveyors with the training and years of hands-on experience to cope with the difficulties of mechanical services. A crucial quality of a mainstream PQS (professional quantity surveyor) or estimator, highly valued by clients, is his or her ability to provide practical and professional advice founded on a thorough understanding of the construction industry and the technology on which it is based. It is important that the PQS or estimator dealing with mechanical systems have the same level of understanding.
In the January 1998 issue of "Chartered Surveyor" magazine, an article entitled "M&E QSs are in short supply" states that the profession (Quantity Surveying or Construction Cost Estimating) is so diverse that many mainstream courses do not have the time to cover mechanical and electrical services in depth, leaving graduates ill at ease with the subject. They may not gain competence from their experiences in the workplace. Many graduates are reluctant to enter what is widely perceived as a small specialty. Ironically, Keith Stafford, principal lecturer at Nottingham Trent University, states: "We always found that students taking the M&E option were in much higher demand than their mainstream counterparts, and they usually commanded higher salaries."
Many clients use in-house estimators and/or estimating software to determine preliminary budget numbers. Often the estimator is an architect, engineer, or other design professional who takes on the estimating role on an as-needed basis. At times, the client relies on an estimate prepared by a contractor with whom he has established a good working relationship.
It is the philosophy of McKay/Moore that it is to the client's benefit to select a cost consultant who:
is independent and unbiased,
has professional training in his or her specialty,
has real experience on a variety of project types, and
has the background and training which enables him or her to conceptualize total project costs at the feasibility and budget stage and help the client control costs through the design development phase.
Project costs can and should be controlled from the outset. Having an independent estimate prepared early in the design process allows the client to determine potential budgetary problems and make necessary adjustments. Waiting until drawings are 95% complete to have an estimate prepared may result in a much more costly redesign situation, and delays in construction start.

Mechanical costs , in particular, vary widely depending upon the project type. It is not uncommon to see mechanical systems account for 40 to 60% of total project costs. (In a recent estimate of a hospital central plant remodel, we found HVAC costs alone to be 60%.) It seems only prudent to make certain that the estimator or QS responsible for cost control be trained and experienced in the area with potentially the most impact on the project's budget.

In previous issues of this newsletter, I have introduced you to Venne Beauchamp, who has estimated and managed projects over the last thirty-five years. Venne's strengths lie in structural, architectural, and civil. His training includes Civil and Industrial Engineering, and he has BS in Forest Engineering. For over twenty years, he was president and manager of a construction firm specializing in site development, heavy construction, municipal treatment plants, and the like.

I have also introduced John Williams, who has twenty-two years of experience in general contracting and quantity surveying/cost consulting. John has a degree in Building Construction Technology and is qualified both as a Professional Quantity Surveyor and as a Certified Cost Consultant. John has specific training in contract law and contract documents, construction claims, construction disputes, and construction contract administration.

In this issue, I would like you to meet Stephen Smith, Professional Quantity Surveyor (PQS), and Principal of Smith Mechanical Quantity Survey, Ltd. -- Steve has been a mechanical estimator for over twenty years and has experience in the field as a plumber and pipefitter. During the eighties, he was employed by one of the largest Quantity Surveying companies in western Canada, where he prepared estimates for full mechanical systems, from conceptual to post-contract.

In 1988, he formed his own company, SMQS, providing a complete range of mechanical cost services for quantity surveyors, engineering consultants, architects, legal advisors, developers, and contractors. Steve uses his broad design knowledge for cost planning of full mechanical systems for institutional, commercial, and residential projects. He is a valuable resource for current construction costs for all plumbing, HVAC, fire protection, and special mechanical systems.

McKay/Moore is fortunate to be able to benefit from Steve's considerable expertise. He recently estimated mechanical systems for us on a hospital facility upgrade. (See Recent Projectsfor details.) I look forward to a continuing working relationship with SMQS.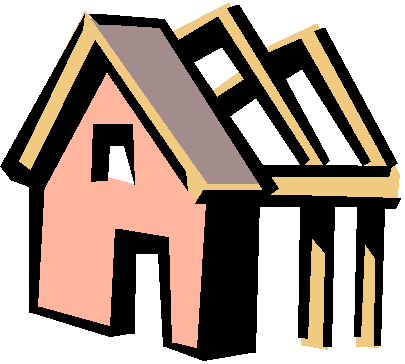 McKay/Moore has worked on a large number of hospital projects. We have provided estimates of construction cost at many stages of design, from pre-schematic to construction documents. Recently, we estimated costs of facility upgrades to the central plant, surgery, and administrative areas of a local hospital. In this case, architectural, structural and electrical information and drawings were at a schematic level. The mechanical drawings were approximately 70% complete. As the construction start is anticipated to be in May of this year, it was of obvious importance to get a handle on estimated costs relative to the client's budget. With time of the essence, I called upon consultants with a particular ability to conceptualize costs at these levels of detail, including Steve Smith of SMQS, Ltd., who measured plumbing, HVAC, and fire protection systems. All three areas of this project included major work, especially in the heating, ventilation, and air handling systems. As mentioned earlier, mechanical systems can account for a huge percentage of construction costs. Air-handling units might cost $20-30,000 apiece. Chillers might run between $65,000 and $80,000. The obvious need for accurate measurement and pricing was well met by Steve and John, and the estimate was in the client's hands right on time.
Bid Results*
In the last issue of the newsletter, we mentioned recently completed estimates on two sports facilities. One of those was Cheney Stadium Baseball Field. Our client, Henry Boyar of Boyar Associates (Landscape Architecture, Planning, Urban Design), reports that, as compared to our estimate, the low bidder was "on the money". My thanks to consultant Venne Beauchamp for a job well done.
Just in are bid results on Emerson Elementary School Seismic Upgrade. McKay/Moore's estimate came in just 1.023% over the low bid.
*Note: Bid results on projects estimated by McKay/Moore and bid during 1997-1998 average 5.58% above the low bid.

The American Society of Heating, Refrigerating and Air-Conditioning Engineers, Inc. (ASHRAE) recently announced the public review of a revision to Standard 90.1-1989, "Energy Code for Buildings Except Low-Rise Residential Buildings". Formally identified as ASHRAE/IESNA Standard 90.1-1989R, the standard is developed jointly with the Illuminating Engineering Society of North America (IESNA). It provides minimum energy efficiency requirements for building systems and components, and is written in regulatory language to facilitate adoption into building codes. See

http://www.trane.com/commercial/library/v25b.asp for an article by Ron Jarnagin, chairman of ASHRAE Standing Standards Project Committee (SSPC) 90.1,in a special issue of the Engineers Newsletter

The Trane Company's website is well worth a visit. Their Industry Links Page is outstanding: http://www.trane.com/corporate/industry/

The GuideTM Division 15 Index:
http://www.guidebuildingcosts.com/div15idx.htm

500 Plumbing Links - an amazing collection!
http://edmonton.shaw.wave.ca/~grahamd/500plbg.htm

ASHRAE, the American Society of Heating, Refrigerating and Air-Conditioning Engineers
www.ashrae.org

AMCA
http://www.amca.org (The Air Movement and Control Association International, Inc. (AMCA) is a not-for-profit trade association of the world's manufacturers of air movement and control equipment)

ARI
http://www.ari.org (The Air-Conditioning and Refrigeration Institute (ARI) is a voluntary, nonprofit organization comprised of the manufacturers of air conditioning, refrigeration, and heating products.)

Visit http://sage.me.utexas.edu/~melingo/defn/ for a glossary of generic technical terms produced by students of the University of Texas at Austin Department of Mechanical Engineering.

C O M P U T E R and W W W Hints:

FYI: Our listing in the DJC:

http://www.djc.com/ae/csdb/listings/1000000061.htm

~~~~~~~~~~~~~~~~~~~~~~~~~~~~~~~~~~~~~~~~~

From Microsoft Smallbiz News Flash Feb. 3, 1998:

WORKING WOMEN CAN FIND WEALTH OF VALUABLE INFORMATION ONLINE

According to the National Federation of Women Business Owners, women-owned businesses currently generate nearly $2.3 trillion in revenues. Last year 8 million women owned businesses in the United States. Within two years, women are expected to own more than 50 percent of U.S. businesses. Women-owned technology, service, and consulting companies are growing rapidly, with more need than ever for resources, legal information, and common purpose. In recognition of this rapidly growing segment of entrepreneurship, and for their continued success, Microsoft offers Web sites of assistance and camaraderie. See:

http://microsoft.com/smallbiz/ahead/women.htm

~~~~~~~~~~~~~~~~~~~~~~~~~~~~~~~~~~~~~~~~~

This tip originally appeared on the TipWorld web site ( http://www.tipworld.com):

DOS DOES WINDOWS

If you are in an MS-DOS Prompt window and you need to view a folder's contents, you are not limited to DOS commands. Type "explorer" at the command prompt, press Enter and presto -- up pops a single-paned window focused on the current directory. (Typing just "explorer" without the space and period opens a window focused on the root directory.) If you would prefer a two-paned, Windows Explorer-style window, type "explorer /e".

~~~~~~~~~~~~~~~~~~~~~~~~~~~~~~~~~~~~~~~~~

*Download the Updated Excel 97 Auto-Recalculation Patch*

The updated Excel 97 Auto-Recalculation Patch resolves a recalculation issue discovered in Microsoft Excel 97 for Windows, which prevents certain cells within a worksheet from automatically recalculating.

This updated version also fixes a problem with shared formulas in Excel 97, which may occur under a specific set of circumstances, including: if you create a block of formulas all at once (using AutoFill), insert new rows into this range of formulas, and enter the same formula into the newly inserted row. For further information on this updated patch, and instructions for download, visit

http://www.microsoft.com/excel/default.asp.

~~~~~~~~~~~~~~~~~~~~~~~~~~~~~~~~~~~~~~~~~

HouseNet 's handy calculators are always helpful whether it is for paint, drywall, or wallpaper projects. Simply enter your dimensions and the calculator details the supplies you will need for your project.

http://www.housenet.com/hi/viewinframe.asp?idex=/hi/planitright/calculators/

http://www.strabo.com/mckaymoore

This newsletter will be published on the Web each quarter. If you wish to be notified when it is posted, include this request in an email message to moorepat@m4.sprynet.com

McKay/Moore's "Industry Links" page contains links to resources such as the AIA, Means, and Sweets, as well as to many business resources such as the DJC and CBD. Links to selected design and construction firm email addresses and web sites are also listed. If you have email or a web presence, and would like to be included on our Industry Links Page, please let me know. I will add your listing in our next update. Please feel free to add our link to your page as well.

Recent additions to our Links Pages:

BJSS: http://bjss.com

KPFF: www.kpff.com

Path Engineers : http://www.patheng.com/

SSOE, Inc : http://www.ssoe.com/

HVACjob online:

http://www.hvacjob.com

For Women Owned and Operated Businesses on The Web and Resources Available, try:
http://www.web-search.com/women.html

Small Business Sites:

http://www.workingsolo.com./related-sites/Women Owned Businesses

And just for fun...check out:

http://babelfish.altavista.digital.com/cgi-bin/translate?

AltaVista's Translation Assistant provides a free service to the Internet community. The world is a big place and, although the Web has helped to bring us all together, until now, we haven't been able to communicate across language barriers. AltaVista and Systran, a leader in the field of Machine Translations, hope to change that.