"the M-factor"
published quarterly by McKay/Moore
Construction Cost Control Consultants (WBE)

Editor's Note:

This issue of our newsletter focuses on issues of concern to landscape architects.

Recent Projects:
McKay/Moore's recent estimates range from a small office remodel to a sizeable demolition/cleanup project at a local landslide site. [Variety keeps work interesting!]
In September, we provided costs for the "Last Open Space in Lake City" in northeast Seattle. The project consists of a new park to be developed by the Department of Parks and Recreation featuring a play area, paths, open grassy areas, landscaping, picnic tables, benches, bike rack, information kiosk, and a sidewalk. Two other possible features are a restroom and a small stream.<
Our client on this project, Henry Boyar, ASLA, Principal of Boyar Associates, has used McKay/Moore's services on a number of diverse projects, from the Broadmoor Golf Club's Parking Lot Restriping to the renovation of the Cheney Stadium Baseball Field. Henry says "the role of the independent cost consultant is incredibly important" and that the sooner he can get us involved in the project, the better. Preliminary estimates can allow for modifications in the plans that would be difficult or impossible at later stages. Henry says that he recognizes that the professional cost consultant is a specialist, whose job is to keep track of historical costs and to be aware of current prices relating to site, infrastructure, etc.
I am a firm believer in each of us doing what he or she does best. Our clients may be architects, designers, planners, engineers, owners -- all professionals in their fields. We are professionals in ours.
As Henry points out, the architect has great liability. He is professionally responsible. He says, "it is an imperative part of the [design] process, especially in bidding climates such as we have had in recent years, to get the best [cost] information available."
Boyar Associates (206) 528-7494 or email boyar@nwlink.com

by Linda Engstrom, APLD

Life in a Trophy House -- Is this the future?

As a landscape designer and teacher, I recently posed a question on my website concerning the problem designers face dealing with the current trend of large, over-scaled, pretentious houses on small lots. I was amazed at the response. The question deals with a number of issues that appear to motivate people to respond with both alarm and concern

namely...privacy, individuality, aesthetics, environmental responsibility, regionalism, and the broader picture of what the natural landscape will look like fifty years from now.

The truth is that many of these 'Monster Homes', 'McMansions', 'Ugly Castles', and 'Trophy Houses' will still be around long after the people who built them have gone. Will the people in the future offer walk-through tours of these ancient dwellings much as we flock to the restored villages, and landscapes of the pre-revolution? I think not. In fact, at the rate these houses are being built, we may not have any natural landscape left!

Most people agreed that the houses being built today are too big for the lots they are built on. It is extremely difficult for the landscape designer to provide adequate privacy using plants that are in scale with the house. 'I wish I could walk out in my own yard and not feel like a moving target', was one response! In this case, using vertical structures- arbors, pergolas, and overhead canopies, (other than the all-to-common fence) can help create a sense of space and screen off neighboring areas. In a small space plants can also be layered (ground covers, shrubs, trees, and vines) to achieve seasonal interest and screening on a vertical plane.

The houses themselves are an embarrassment of wasted space, filled to the brim with a display of acquired gadgets, and looking more like furniture showrooms than private homes. Where is the personality? Who does 'live' in these homes? Good design creates the feeling of space without using too much of it, and without the need to fill it up! The Japanese have long held a tradition of blending uncluttered indoor spaces with serene and private outdoor spaces- even on crowded islands where vast spaces are almost nonexistent. Their culture and religion emphasizes man's harmony with his natural world. They seek to live with nature- not to obliterate it! As one person on my forum stated: "builders...make no effort to integrate those monstrosities into the landscape THEY'RE UGLY! Every time a new development goes up, the first thing they do is completely destroy the landscape leaving it completely naked. Isn't there any way in which architects, builders, and contractors can be taught about integrating their ideas to work in conjunction with the natural setting of a site they're working on?" And another person in Maine, where lovely Cape-Cods are being torn down..."People are destroying what makes their towns unique and beautiful. Many forms of architecture exist in these old towns, but these new houses have no beauty that I can see. They are building ugly cities for the future. Good taste doesn't come naturally with money!"

We need to learn something from our neighbors in the Far East. Americans have become a frenzied and fractured people, intent on filling our minds and lives with too many things! Computers and the Information Age haven't helped matters, making it even more important for us to live in calm, serene places where we can reconnect with our natural world and nurture our souls. As someone from North Carolina stated, our houses and our landscapes ..."have no personality and reflect nothing of the people that live in them, or at least nothing positive. It's so sad to see the new generation who have nothing more than money invested in their homes!"

A recent article in the New York Times (8/27/98) by Benjamin Cheever, entitled 'Life in a Crater will do for now' told of a New York couple living in a 1907 Cotswold cottage who lusted over a new mansion being built in New Bedford. " Twenty mansions were planned for the development, each designed to look like the biggest house in town...The McMansion we thought of as ours had an enormous kitchen, more than two stories high. I pictured myself making pancakes in it on Sunday mornings. Our boys, grown suddenly younger and more picturesque, would peer lovingly down on me from the railing outside their bedrooms. The kitchen ran into the family room that had acres of polished wooden flooring and a large stone hearth. I believe the real estate agents call them gathering rooms. Isn't that where you take the hay at harvest time? I saw caterers in black pants drifting gracefully through our gathering room. 'Pinot grigio, Mr. Cheever? Why yes, I believe I will' My wife and I drove to the Bedford mansion one day and took snapshots of each other there, standing by the hearth in the gathering room. Then we had them developed. The house looked imposing, but who were those tiny, worried people?" They wisely decide to remodel their existing home!

What can we do to bring back some sensibility to this issue?

1. Look around you and learn to see the beauty that the natural world can provide. There is great pleasure and satisfaction gained when you take the time to interact with the natural world. Plant natives in your landscape. Go on walks in your area to observe what makes your area unique on a human scale (we see things differently from a car!) Take inspiration from your observations and replicate them at home.

2. Don't worship the car!

In lectures on landscape design, I often say that the distinction between a well-designed garden and simply a collection of plants is like comparing a poem to a collection or list of words. In a similar way, as another forum respondent stated, the current housing trend " tends to create 'a collection of fortresses ' rather than a neighborhood. The term "affluenza" comes to mind. The prominent feature of most new houses is a huge garage, with a huge concrete driveway in front of it. The neighborhoods are laid out primarily to benefit the flow of cars. Neighborhoods should be designed to de-emphasize the amassing/worship of stuff (especially cars), and emphasize interactions with your neighbors and nature."

A new community outside of Portland, Oregon, built along the new light rail line, does just that smaller houses with front porches, hidden garages, sidewalks, and public gathering places

. A similar neighborhood was described by a forum respondent " The modest garage is at the back of the house, accessed from a common alley way. The front of the house is very pedestrian-friendly, and you see lots of people out walking in the evenings. The front of the house is attractive but not overbearing. The lots are small, but at center of the neighborhood there is a neighborhood park with a big field, a few benches, a basketball court, and a couple of play structures - in other words, a community space where people can play and get to know each other. There are also several walking paths, so you can easily get around the neighborhood on foot or on a bike. I'd guess that the people in that neighborhood know each other a lot better than in the "mega-house" neighborhood across the street."

3. Simplify, simplify....

Why does every room in a new house have to be labeled- the family room, the media room, the library, the living room? Who actually 'lives' in the living room anyway? Do you routinely hold large parties in your bathroom? Why, then should it be the size of a large ballroom? Do you really want to pay for all that popcorn when you invite the entire company over to watch videos in your media room? Design simple spaces that serve multiple functions. Open spaces to the sky and the garden. Minimize narrow hallways, small rooms, and silly balconies that turn your home into a mouse-maze. Consider a low profile and simple roofline that will blend into the natural terrain. Forget the two-story entryway created to make any visitor feel humbled and inferior.

4. Take art classes

Art and the design principles influence everything that we do and teaches us to see and visualize the past, the present, and the future.

5. Get involved with the real world.

A forum respondent observed that "people are flocking to on-line communities while their physical communities are falling apart." Talk to city planners, and local governments and take steps to curb haphazard growth.

The issue relates to the broader problem of urban sprawl. Local planning codes are often outdated, and there is an urgent need to provide new templates for subdivisions, new towns, and housing design in general. Landscape Designers, Architects, and the builders themselves should be creating a public agenda focusing on these issues, and not just allowing the developers to destroy the aesthetic values inherent in our natural landscapes.

Please feel free to respond with comments on Linda's website at: http://www.teleport.com/~lengstro/index.html

or email her directly at lengstro@teleport.com

C O M P U T E R and W W W Hints:
From a recent Sprynet Hint of the Week:
Clean Out That Cache!
If your computer seems to be slowing down for no apparent reason, or you suddenly discover you're out of hard disk space, here's something to check out before you call tech support.
(These suggestions are for the Microsoft Internet Explorer browser. For Netscape or other browsers, check their Web site or click on their Help feature for specific instructions.) Deep in the innards of Windows is something called the Temporary Internet Files folder. Its job is to keep a copy of all the Web pages you've visited, so that the next time you go there the pages will load faster. The Temporary Internet Files folder is also where the misunderstood 'cookies' reside: tiny files that remember important things about your computer settings. There's supposed to be an upper limit on the number of files stored in this folder, but you'd be amazed at how fast they accumulate if you're a heavy Web user. Fortunately, Microsoft has provided the solution as well as the problem this time. Rather than just deleting the folder, do this: go to START/Settings/Control Panel and click on the 'Internet' icon. An Internet Properties screen will appear. This is the key to controlling Temp Folder overload. In the middle of the Internet Properties screen is a Temporary Internet Files area with two buttons, Delete Files and Settings. 'Delete Files' will empty the Temporary Files folder and restore all the unused space to your hard drive.
NOTE: The 'Delete Files' command will open a 'Delete Files' window. Within this window is a check-off box that asks if you want to delete all subscription content as well. 'Subscription content' refers to the cookies mentioned above. If you leave the box empty, the valuable cookies will remain while all the space-consuming temporary files are deleted. If you check off the box and delete the cookies, you may lose personalized settings for some Web sites. Fortunately, most Web pages that use cookies for identifiers have a 'Restore Settings' feature so you won't have to enter your information all over again. When you're ready, click on the 'Delete Files' button. Be prepared to wait several minutes if you've never emptied the cache before. Once the Temporary Internet Files folder is empty, you can then change the settings so that it won't grab all your hard drive space in the future. Go back to the Internet Properties screen and click on the Settings button. In the middle of the window is a slider under the words 'Amount of disk space to use.' Press and hold the left mouse button on the tab of the slider and slide it all the way to the left, which will limit the size of the folder to 1% of your hard drive space. When the space used exceeds 1%, the oldest temporary files will be deleted automatically, and File Folder overload should never again be a problem.

Bid Results
Projects estimated by McKay/Moore and bid since the beginning of last year have been an average of 4.68% over the low bid. See our website for more detailed bid result information.

Miscellaneous: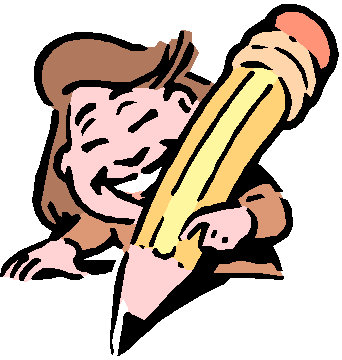 What is a "Remote Secretary"?

Over the last few months, I have been asked this question quite often, so I thought I would allot a little space here to answer it. Those of you who have visited our website may have found a reference on my résumé to "remote" administrative assistance. When Bruce and I were first starting out on our own in '95, I decided to take in word processing and other administrative work to help pay the bills while the company was getting on its feet. In fact, the work has turned out to be very diverse, interesting, and enjoyable, so -- even though the company is "on its feet" and doing well -- I have continued to provide this service.

A "Remote Secretary" is simply an off-site administrative assistant.
Some examples of the jobs I have done are:

Report Production / Word-Processing / Spreadsheets :
Several replacement and reproduction cost estimate reports for the BTY Group on behalf of the Port of Seattle for their container expansion condemnation sales
Architectural Specification for Cardwell/Thomas & Associates
Lopez Island Middle School/HS Project 1997 Program Report
Preparation of supporting documents in a land development lawsuit
Trinity United Methodist Church Finance Committee Minutes, General and Special Account Ledgers, etc.
Tuskegee National Alumni Association Executive Board Meeting Minutes
Confidential Report for Fellowship Candidate, John Simon Guggenheim Memorial Foundation
Designed flyer and order form for local fishing company
Marketime Foods Employee Handbook
Résumé preparation, cover letters, etc. (various clients)
Proofreading / Copy Editing / Formatting / Misc. Services:
Library of Congress Training Needs Assessment Study
Scanning of typewritten documents (various clients), conversion to modern word-processing formats
Manuscript for local novelist - file conversion from DOS/ASCII format to MS Word, proofing and formatting in preparation for submission to publishing house
Remote (very! -- as in Texas, Minnesota, and Delaware) secretarial services (word processing, client relations, etc.) for Modern Automated Technologies, Inc., a nationwide supplier of computer, business, and industrial equipment
Database Management :
InterlocTM Advertising Database

Our Web Site

McKay/Moore's "Industry Links" web page lists many design and construction resources and AE firms. If you have email or a web presence, and would like to be included on our Industry Links Page, please let me know. I will add your listing in our next update. You may also request to have your logo included. Simply email us the file in GIF or JPG format. Feel free to add our link to your page as well.

Visit this month's contributor, Linda Engstrom's site at http://www.teleport.com/~lengstro/index.html.

If you would like to suggest or contribute an article to this newsletter on any relevant topic, please contact Pat.

Some recent additions to our Links Pages:

Notkin Engineering

Northern Industrial Supply Co. (source of industrial and commercial HVAC)

Washington State Department of Revenue (includes downloadable forms)

Washington State Dept. of General Administration

As of January 1998, McKay/Moore Consultants is certified as a Women's Business Enterprise (WBE) for the State program and as a Disadvantaged Business Enterprise (DBE) for the Federal program by the Office of Minority and Women's Business Enterprises.

Go back to beginning of newsletter or to home page .