Editors Note: McKay/Moore Celebrates
First Anniversary
by Pat Moore
As we begin our second year as an independent cost estimating firm, we look back at a very successful beginning and forward to a number of exciting new projects. We are currently in the process of applying for WBE certification. Bruce McKay and I invite you to read our new company newsletter and to give us a call with feedback and ideas for future articles. We have worked on a variety of projects this year, many of which have been medical facilities. For that reason, we have chosen Hospital Budgeting and Estimating as this issues Feature Article.



Feature Article:
by Bruce McKay
Hospital Renovation/Remodel Budgeting/Estimating
Budgeting for a hospital remodel/renovation requires (1) a thorough understanding of hospital construction, procedures, and new technology; and (2) an open liaison between user, designer, estimator, and contractor (depending on contract arrangements).
How do we establish a budget initially when there are no drawings?

Questions,
questions,
questions!
A realistic framework of requirements can be built up over a relatively short period of time. This creates the model which becomes a working tool for all participants.

Below is a list of the major considerations in reaching a realistic budget:
1. Departments affected
2. Level of quality
3. Code issues
4. Mechanical and electrical requirements and capacities
5. Phasing
6. Restrictions due to daily running of hospital: noise, environmental controls, work hours, overtime, weekends
7. Schedule
8. Other costs to be included in the budget beyond construction contract, i.e., equipment, etc.
9. Contingencies


Additional scope items can be added as the budget is being developed along with contingency amounts based on the level of information available.
Once the framework has been established, a first pass at the budget can be attempted. From the list generated above, information is provided which answers the questions and consequently gives flesh to the skeletal budget.




Lets look at each item:
1. Departments affected?


How many departments will be affected?


What is the impact on adjacent areas?


What is the magnitude of the project?


Is the function new or existing?


Are there new technologies?


Is the project single or multi-story?


Consider safety (X-ray, radiology, radiation).



2. Level of quality?


Get client input.


Quality may be market driven (What have other hospitals done, or are doing, in the competition area?)


Patient satisfaction is a major focus.


Attention must be given to community presence.


Employee satisfaction must also be taken into consideration.



3. Seismic/Code Issues?


Evaluate maintenance vs. first cost.


Is the project in compliance?


What is the architect/design team responsibility?


The impact on costs depends on requirements.


It is necessary to have a thorough understanding of seismic and building codes.


Are there any mitigating issues?


Who is responsible for negotiations with responsible agencies?



4. Mechanical and Electrical?

Demand may be exceeded.


Perform a careful analysis of needs (current & future).


Systems must be appropriate for departments.


Provide ease of access for maintenance.


Controls (one-source tied into existing?): proprietary?

competition from different controls companies?


What are new systems requirements: nurse call, fire alarm,


public address, medical gases, other?




High-efficiency fixtures.


SF costs vs. running costs.


Choice of fuel: flexible, inflexible.


Sprinklers: type, required, new, add to existing.


Comparative costs.



5. Phasing?


Phasing has a major impact on costs.


Do phased areas have to be completed before next phase begins?


What is the phasing plan/schedule?


What is the necessity of trades going off and on site?


Determine overhead cost.


Productivity.


Phasing packages.



6. Restrictions?



Careful analysis will determine cost impacts.



7. Schedule?

A realistic schedule is essential for work to be accomplished and costed accordingly: overtime? shift work? weekends?



8. Other Costs?

Make sure ALL items are included.

All responsible and involved personnel to review and ensure everything is included.



Cost consultant should review, and can help develop check list for items sometimes forgotten or not considered.



9. Contingencies



Mistakes happen.


Escalation is an important consideration.



Hospital SF Costs:



The McKay/Moore Partnership has provided cost estimating services on nine hospital projects during the last six months. Below are descriptions of two of our jobs which have recently gone out to bid. McKay/Moores estimates were within 5-6% of actual bids on these projects.
United General Hospital N. Puget Oncology, New Entry Addition and Renovation:
A new oncology department built in four phases. Phase one includes new construction featuring a new entrance, waiting/entry as well as work within the existing space. Phases two through four consist of new construction within the existing building footprint. Site improvements adjacent to the construction are also included in the scope of work ($3.50/SF).
8,755 SF
Cost per SF: $102.46


Skagit Valley Hospital Surgical Support Addition:
A new addition adjacent and connected to the existing hospital. Scope of work also includes renovation to existing areas, build out at clean storage area, miscellaneous siteworks ($1.50/SF).
15,043 SF
Cost per SF: $133.35



About our Web-Site
At the beginning of 1997, McKay/Moore completed preliminary design and published our Web Page. We invite you to call or email us with your comments and suggestions. This newsletter will be published on the Web each quarter. If you wish to be notified when it is posted, we will be glad to do so. Include this request in your email message. Our Industry Links Page contains links to resources such as the AIA, Means, Sweets, as well as to many business resources such as the DJC and CBD. Links to selected design and construction firm email addresses and web sites are also listed.

If you have email or a web presence, and would like to be included on our Industry Links Page, please let us know. We will add your listing in our next update.


McKay/Moore also provides administrative assistance to design professionals and small businesses and individuals. Our Remote Secretary Page describes those services. We are now also providing web page content, converting our clients plain text to HTML, ready to upload and publish. For more information, please contact Pat Moore at (206) 781-0676.



from the Encyclopedia of Construction Terms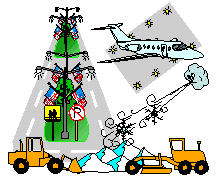 by James T. Frane, Craftsman Book Company, 1994
This month's topic: Heat retention

M-factor: a number used to designate the relative heat retention properties of a mass. For example, one of the ways of storing heat energy in a solar heating system is to use a material of dense mass, such as a wall of water containers. The water containers are exposed to sunlight through a wall of windows and they absorb and store the heat. A large percentage of the heat gained from the sunlight is stored and given off slowly to heat the surrounding air when the sunlight is gone. The M-factor represents the thermal storage capacity of the water containers.

thermal mass: a material of sufficient density to absorb and retain heat, such as concrete block. Such a material may be used to build heat-absorbing wall in a passive solar heating system. The wall will absorb heat from the sun though a window during the day, and give up that heat into the building during the night, warming the air around it.



This space reserved for our clients and consultants
THANK YOU!

Contact us if you would like
YOUR BUSINESS CARD HERE: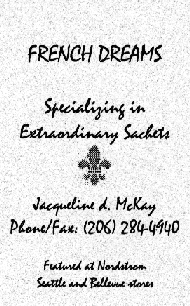 Click here to visit the French Dreams page.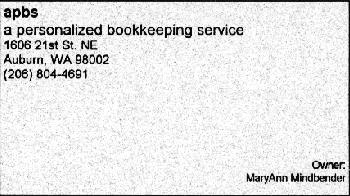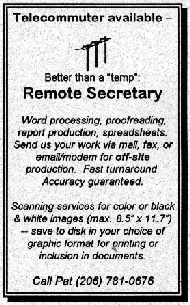 Click here to visit the Remote Secretary page.


The McKay/Moore Partnership
Bruce McKay/Patricia Moore
Construction Cost Control Consultants
7323 Eleventh Avenue NW
Seattle, WA 98117-4142
Phone or fax/data:
(206) 781-0676



email: mckaymoore@strabo.com
Go back to McKay/Moore's Home Page


---
This page designed by Pat Moore.