the M-factor

published by
McKay/Moore Construction Cost Control Consultants
Summer 1997 Volume 2.2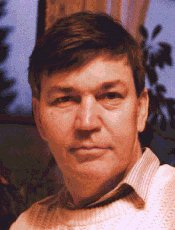 Bruce McKay 1946 - 1997
It is with great sadness that I must inform you that Bruce McKay died on August 9, 1997, after a long and courageous battle with cancer. He was at home, surrounded by his family.
He was a loving husband and a devoted father to his two young daughters. He was an honest and upright person to work with, blessed with a strong sense of values, a willingness to learn and to teach, and a great sense of humor. He was liked and respected in his work, admired for his openness and generosity, and always willing to listen. His unique qualities are not often seen in this world. He will be missed by his friends, family, clients, and colleagues.
Bruce was a close friend and mentor to my family and me for many years. Our company, the McKay/Moore Partnership, will continue as McKay/Moore Consultants.
His wife, Jacqueline, has asked that no flowers be sent, but that donations be made in Bruce's name to the American Cancer Society. To receive a Memorial Donation Form, please send an email request to moorepat@m4.sprynet.com.
Pat


Feature Article:
Negotiated Bids -
Why use an independent cost estimator?
Are negotiated bids appropriate for YOUR project?
How do you receive a fair price?
How will savings be used? How will those savings be shared?
Should you consider using an independent consultant?
Many clients choose to negotiate a contract with a single contractor rather than go through the process of bidding to a few.
The reasons are various - time, a previous successful relationship, not wanting to deal with an unknown quantity [a low-bid contractor who is unknown to the client], quality, a contractor who is known to the Architect.
Having decided to negotiate, how does the Owner know he is getting a fair and reasonable price from the Contractor? In our opinion, unless he and his Architect really know construction costs, he doesn't. His best price will generally come from the bidding process. However, if this is not considered an option, then the Owner needs assistance in order to negotiate a fair price.
In our experience, we have seen what we consider large amounts of money lost by the Owner, because he has not asked the right question or not even asked any questions at all.
Using an independent Cost Consultant:
The Owner will inform the Contractor that you intend to get a second opinion. (It is important that the Contractor realize it is not lack of trust, just that the Owner needs something to negotiate from.)

Establish a schedule for estimates to be completed.

Estimates swapped for review. Major cost differences recognizable early on.

Reasons for differences:

Lack of information
Risk
Number of quotes received
Understanding of scope

Reasons for negotiation:
Intended to be non-confrontational
Should be in Owner's best interests
Contractor's need for reasonable profit
Trust
Establishment of long-term relationship
Negotiation in good faith
Reconciliation and agreement of GMP
Further check at better documentation. May not be necessary depending on level of detail and comfort.
Establishment of procedure for savings - sharing between Owner and Contractor
Check AIA contract form - negotiated contract.

from the Encyclopedia of Construction Terms
by James T. Frane, Craftsman Book Company, 1994
Negotiate: (1) to come to a settlement or agreement through discussion; (2) to bargain; (3) to maneuver or successfully travel through a difficult area.

Fees:
We are sometimes asked for an assessment of design fees for various disciplines. Usually the main disciplines: Architectural/Structural/ Mechanical/Electrical.
What is reasonable?

An attempt must be made to break down the budget:
1) Building
2) Siteworks
3) Other

Any input from the client is helpful.
1) Building
Square foot breakdown
Architectural/Structural/Mechanical/Electrical
Depending on the building type, the breakdown is relatively easy. This at least establishes basic costs for these disciplines.

2) Siteworks
Site area
Agree "Guesstimates":
Site preparation
Hard surfacing
Landscape
Site utilities

The McKay/Moore Partnership has recently completed cost estimating on an interesting high-end residential project at Normandy Park.

Finished space is approximately 6,650 SF with 3,500 SF unfinished.
Total: 10,152 SF
Cost per SF: $172.12

When Bruce and I began organizing the McKay/Moore Partnership in late 1995, we decided early on that we would seek out qualified consultants to assist us in our business. Over the last year and a half, we have been fortunate to find a number of very good people, including a civil engineer with strong seismic experience; a quantity surveyor (same educational background as Bruce); and a construction "veteran" with over twenty years of experience in doing the hands-on work, in running his own construction company, as well as in estimating, scheduling, and managing a wide variety of construction projects.
I would like to introduce a couple of these consultants to you.
Venne Beauchamp is, in his own words, an "old pro", whose background includes twenty years as the owner of a company specializing in site development, heavy construction, and in commercial, educational, industrial and municipal buildings, treatment plants, dams, and reservoirs. He has a degree in Forest Engineering with minors in Civil and Industrial Engineering.
Venne most recently assisted us with a baseball field project and will soon be starting on a new project - a $1.3 million athletic complex consisting of various site improvements, civil, parking, landscaping, and recreational facilities.
I am pleased to have Venne as part of our McKay/Moore consultant team.
John Williams has worked as a cost consultant on a variety of projects including hospitals, schools, and mixed-use high-rise developments. As a general contractor he worked in Canada and the US on work ranging from $100 thousand to $28 million: industrial, commercial, multi-residential, industrial, and heavy construction. He has managed 57 projects and prepared and/or supervised approximately 475 estimates. He received his diploma in Building Construction Technology in 1975 in Alberta, Canada, and is a member of AACE International and SAVE International. He is now a principal with the BTY Group in the Seattle area.
John previously worked with us on a Skagit Valley Hospital project, and is currently assisting us with an estimate review. We very much appreciate John's help and expertise.

Our goal is to include a section dedicated to construction-related terminology in each issue. We have chosen to focus on lighting for this issue.

Lighting Terminology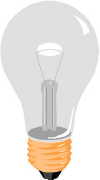 from the
Lithonia Lighting
Product Selection Guide (1996)
LuminaireA complete lighting unit consisting of lamp or lamps, the parts designed to distribute the light (fixture housing) and any necessary starting components (ballasts).
Photometrics A photometric test measures the quantity and direction of light emitted from a luminaire. Photometrics refers to the measured values.
Luminous Intensity Measured in a photometric test to describe the intensity of light in a particular direction. Luminous intensity is measured in candelas.
Luminous Flux The flow of light from a lamp or luminaire. Luminous flux is measured in lumens.
Illuminance The flow of light onto a surface. Illuminance is expressed in footcandles (English units) or lux (metric units).
Luminous Efficacy Quantifies lumens produced per unit of power (watts) consumed. Efficacy can be used to evaluate the energy efficiency of a lamp or a luminaire. Efficacy is measured in lumens per watt.
Luminaire Efficacy Rating (LER) A metric used to describe the energy efficiency of lighting products. This value, listed on many product specification sheets, consists of a prefix indicating the product category and a number indicating lumens per watt or LER.
Luminous Efficiency Total lumen output of a luminaire expressed as a percent of rated bare-lamp lumens (as determined by photometric tests). Luminous efficiency quantifies only the amount of light emitted from a luminaire. It does not describe the quality of the light from the luminaire.
Work PlaneA horizontal surface where visual tasks are performed. The work plane is typically ground level or outdoor applications and 25 feet for office applications (corresponding with desk height). In some cases, a work plane may be vertical, such as a library stack or warehouse aisle.
Coefficient of Utilization (CU) The percent of rated bare-lamp lumens that exit the fixture and reach the work plane. The CU accounts for light directly from the luminaire as well as light reflected off the room surfaces.
The CU value is used in lighting calculations to estimate light levels or the quantity of luminaires needed. The CU is determined from a photometric report and is typically published on product catalog sheets in a tabular form.
Spacing Criterion A value used to describe the recommended ratio of the distance between luminaires to the mounting height above the work plane. This ratio is used as a guide to ensure uniformity of lighting levels.
The spacing criterion (Spacing-to-Mounting Height Ratio) is a number that indicates the maximum space between luminaires for uniform illuminance given the mounting height above the work plane.
Calculated from the photometric data, this ratio is simply multiplied by the application mounting height to obtain the recommended maximum luminaire spacings. This ratio should not be greatly exceeded if uniformity of illumination is desired. See illustration.

About our Web-Site
This newsletter will be published on the Web each quarter. If you wish to be notified when it is posted, include this request in an email message to moorepat@sprynet.com Our "Industry Links" page contains links to resources such as the AIA, Means, and Sweets, as well as to many business resources such as the DJC and CBD. Links to selected design and construction firm email addresses and web sites are also listed. If you have email or a web presence, and would like to be included on our Industry Links Page, please let us know.


We will add your listing in our next update. Please feel free to add our link to your page as well.
What is a REMOTE SECRETARY?
McKay/Moore also provides off-site administrative assistance to design professionals and small businesses and individuals. Our Remote Secretary Page describes those services.
McKay/Moore is now a web page content provider, converting our clients' plain text to HTML, ready to upload and publish. We can help you to prepare your marketing materials for publication on the Internet on your own Web site. Using our full-page color scanner, we can even include photographs of your projects or your staff.
For more information, please contact Pat Moore at (206) 781-0676.
McKay/Moore
Construction Cost Control Consultants
7323 Eleventh Avenue NW
Seattle, WA 98117-4142
Phone or fax/data: (206)781-0676
Go to McKay/Moore Consultants Home Page

---
This page designed by Pat Moore.